---
Important Note: 1. The Kukui Nut Lei price: Row 1, 2, 3, 4 are $7.72. ( bk or br $7.72 ) Row 5, 6 are $9.72-11.72.
3a. Sorry, We have no power to control USPS. Therefore any mail order lost claim, may not be accepted if you select VIA UNITE STATE POST SERVICE. However, we have not been lost a single mail order in the past 15 years.
4. Our "THANK YOU" page will only confirm that your Lei description and quantity of your Leis order, but there will not be any TOTAL PURCHASE PRICE.
5. Sorry, we have no intention to limit your Kukui Nut Lei choice. Unfortunately, our supplier is a " style and color creator" every shipment come with new style and color. Therefore it is a bit difficult for us to update our Kukui Nut Lei photo all the time. However , custom make kukui nut Lei and color is available up on request only and minimum order of 5-10 Lei may require.
6. Call us to place a phone order if you have any confusion of this Lei Order Form and do not submit your online order! FRESH LEIS
WARRING: DO NOT ATTEMPT TO USE ANY OF OUR LEI ORDER FORM AS YOUR CONVENIENT "BUDGET SHEET". IF YOU DO, THEN YOU WILL BE FULLY LIABLE FOR YOUR ENTIRE ORDER COST. WE WILL NOT GIVE ANY EXCEPTION.
---
STOP STOP

CANCEL MY ORDER STOP STOP
1.Please substitution with your in stock and close match Lei only if it is necessary __Guaranteed your Leis will ship on time.
2. No Lei substitution and cancel my order.
Note: The size of the Lei will alternated the shipping charge, for instance, we can pack 20 single Tuberose Leis into No 10 Box ( $48.50 ) because they are small Leis. But the No 10 Box won't able to carry 15 Sonia Leis, because their Leis size are 4 to 5 time bigger then the Single Tuberose Lei. Therefore, the No 9 Box is suitable for the 15 Sonia Orchid Leis and your shipping charge is $55.50 instead $48.50.
---
Next business day delivery no Later than 4:30 PM to most of the West Coast which includes: Alaska, Arizona, California, Colorado, Idaho, Nevada, Oregon, Utah and Washington. (Some rural areas do not qualify for this Standard Overnight Service, We will automatic update your shipment to priority overnight service and a additional charge of $5.00 to $10.00 may charge to your account ). Orders that qualify for Standard Overnight Service that can be shipped Mondays through Thursdays.

( for instance if you want the package arrive on Wednesdays then, the ship out date will be Tuesdays ).
Two-business day delivery to other US locations will arrive no later than 4:30 PM. Orders to these other US locations (which includes any where on East coast) can be shipped Monday through Wednesdays. ( for instance if you want the package arrive on Fridays then, the ship out date will be Wednesday ).
Your CVC/CVV

Number

is found on the

back

of your credit card on the signature panel. It is comprised of the last three digits appearing on the

signature panel

.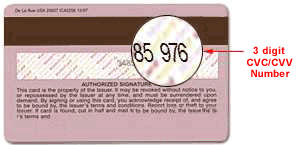 2. Special pick up charge of $7.50 that may apply to any order if the order item is not in stock.
Note: Kukui Nut Lei Pack Special can not combine with any other Kukui Nut Lei in one order.
---
Billing Information Items in blue are required ( sample only ) Back to Order Form
Card Holder Name
Phone
Fax
E' mail
Card Holder address
Note: Card Holder's address must be exact match with the Card Holder's billing address, otherwise Card will be decline.
Card No Expiration Date CV Code
---